Surrey
Marble, quartz, granite, glass and corian. Henderstone can supply and fit the kitchen worktops of your choice and give your Surrey home a touch of class. We provide an expert, professional and friendly supply and fitting service that is one of the best in the Home Counties and London.
You want to be sure you are getting the best service when you invest your money in new kitchen worktops. Henderstone take pride in the way we deliver our products and have them fitted but you don't have to just take our word for it. Go onto Checkatrade and find out what our most recent customers think of us. They carefully vet their subscribers before allowing them onto their site.
Try our instant quotation tool and get a price right now not tomorrow.
What Henderstone offers
We've fitted a large number of kitchen worktops in the Surrey area and we've left many satisfied customers in our wake. Our philosophy is simple. We want to provide the best standard of work at an affordable price. We do this is several ways:
We find the best materials from around the world, build relationships with our suppliers and get discount prices wholesale.
We employ craftsmen to install your Surrey kitchen worktops. We take pride in our level of expertise and deliver it straight to your door. Not only are our stone masons the best in the county, they're also the friendliest and most customer focussed. See some of our finished work here. 
We invest in our fabrication techniques. Spending resources on better cutting techniques, backed up by the latest computer templating, means we can keep our costs down and that means you pay less for your kitchen worktops in Surrey.
Choosing your kitchen worktops
You are welcome to visit our fabrication plant and showroom at Stone Barns in Kent, where you can see how we cut the kitchen worktops to size and take a look at all the remarkable colours and styles that we can source. For those in Surrey who can't make it down to us, this website provides all the information you will need to make your choice.
First of all, you might like to take a look at our portfolio. You'll be able to see in an instant that we take pride in our work.
Secondly, take a look at our reviews on Checkatrade.com.  You'll quickly find out that clients have been bowled over by our service.
Then thirdly, select the kitchen worktops for your Surrey home and get a quote.   All you need to do is browse the choices, measure your kitchen space and input the figures into our automated quoting system.
There's no doubt that something like granite or quartz kitchen worktops can make a big difference to your home. And you don't have to stick with just one material. Many of our Surrey customers elect to have mixes of granite, marble and wood in their new kitchens. The choice is yours and, as always, Henderstone will be on hand to give you the best advice we can.
Henderstone on Checkatrade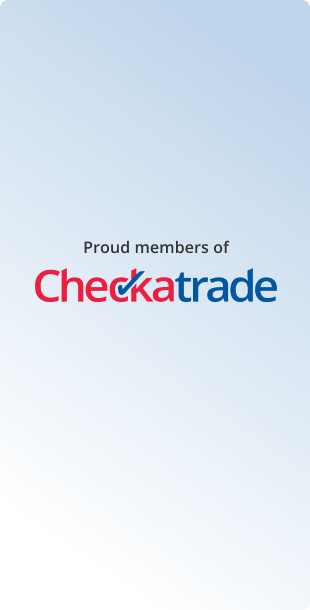 At Henderstone we are committed to excellence in customer service, which is why we are proud members of Checkatrade.  Our reviews are real customer feedback vetted by Checkatrade not made up testimonials.We listen to our customers and use our Checkatrade feedback to consistently improve our working practices and service. Here is some of our most recent feed back.
"Thank you Henderstone. Great service from start to finish and one of the most stress free aspects of our project. We were kept informed throughout, everyone was friendly and courteous and they turned up as agreed. I would definitely recommend them."
Worktop fitted in new kitchen.
"I can highly recommend Henderstone. I used them to template and fit a Silestone work top. From start to finish the Henderstone staff have been helpful with advice and answering my questions. After I had a problem with my hob they found me a slot for fitting within a couple of days of the original date, which I really appreciated. The finished work top is great quality and the finish is excellent."
"Fantastic company to deal with from beginning to end. Competitive pricing, polite and efficient communication, lovely fitters and fabulous product. Highly recommended."