Quartz worktops Sussex
Henderstone covers the whole of Sussex and can supply and fit the quartz worktops of your choice, efficiently and expertly. We have a reputation in London and the Home Counties for providing high quality workmanship at a price that normal households can afford.
Try our instant quotation tool and get a price right now not tomorrow.
Why should I choose quartz worktops?
Many Sussex homeowners choose quartz because it comes in a greater variety of designs and colours compared to natural stone like granite or marble. Quartz worktops are also called engineered stone and is manufactured from a mix of ground quartz, resin, bonding agents and various pigments.
Henderstone make sure they source their supplies from reputable manufacturers such as Caesarstone and Silestone who work to a strict quality controlled patent. Quartz worktops are as durable and hardwearing as natural stone but tend to be more colour solid with stunning blues, reds and greens. Because of the manufacturing process you can get almost any colour that you desire.
For this reason it's often the first choice for Sussex homes and new advances in cutting technology, with diamond saws and computer technology, means that a company like Henderstone can keep the cost down and make it more affordable than ever.
Can Henderstone fit any size kitchen?
Our stone masons have come across almost every kind of kitchen from big to small and their experience will mean you get the advice and service you are looking for. We understand that something like quartz worktops in your Sussex kitchen marks a considerable investment on your part and we will aim to deliver the quality you deserve.
Will I be able to see some samples of your work?
We have an online portfolio where you can see how seriously we take installation and we are more than happy to recommend previous customers who will give you an honest review of our performance. Just ask.
Can I visit your showroom?
We are happy for you to visit us and take a look at our quartz worktops first hand. It's often better to do that so you can get the full idea of the impact and colour ranges available. We operate out of Clock House Farm, Coxheath in Kent.
If you can't make it to our showrooms, you can get an idea of the kinds of worktops we provide from our online selection. If you measure up you kitchen space you can also get a quote on our automated service just by clicking the button.
Henderstone on Checkatrade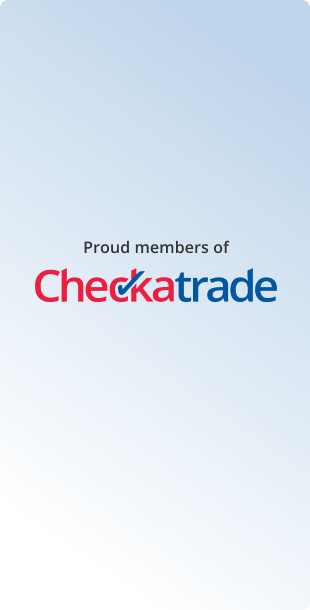 At Henderstone we are committed to excellence in customer service, which is why we are proud members of Checkatrade.  Our reviews are real customer feedback vetted by Checkatrade not made up testimonials.We listen to our customers and use our Checkatrade feedback to consistently improve our working practices and service. Here is some of our most recent feed back.
"Thank you Henderstone. Great service from start to finish and one of the most stress free aspects of our project. We were kept informed throughout, everyone was friendly and courteous and they turned up as agreed. I would definitely recommend them."
Worktop fitted in new kitchen.
"I can highly recommend Henderstone. I used them to template and fit a Silestone work top. From start to finish the Henderstone staff have been helpful with advice and answering my questions. After I had a problem with my hob they found me a slot for fitting within a couple of days of the original date, which I really appreciated. The finished work top is great quality and the finish is excellent."
"Fantastic company to deal with from beginning to end. Competitive pricing, polite and efficient communication, lovely fitters and fabulous product. Highly recommended."