Granite worktops Surrey
You can now get stunning granite worktops from Henderstone, delivered and installed in your Surrey home at a competitive price you can afford.
With the latest cutting technology including computer aided templating, we're able to keep the costs down and pass them onto you, the consumer. Add to this a team of highly skilled stone masons and you have the perfect combination of great cost and excellent service.
Try our instant quotation tool and get a price right now not tomorrow.
Which is best for my Surrey home?
There are several choices of natural and engineered stone you can make, one of the most popular being granite. Quarried and cut into slabs all around the world, this natural stone is one of the most enduring building materials known to man.
Granite worktops are a popular choice because they are durable, long lasting and impressive to look at. The shine you see on granite worktops is not due to any chemical process but the natural, polished sheen of the rock.
Many Surrey homes are now installing this heavy weight material that was once considered a luxury for the privileged few. Granite worktops can transform an ordinary kitchen into something majestic, the focal point of your house.
What colours do granite worktops come in?
Being natural stone, the colour of granite worktops is totally natural and depends largely on which part of the world they were quarried in. Granite can come in blacks and whites, greens and red-browns and much more.
Each slab of granite has individual variations in it so when you have it installed in your Surrey home, you will be getting something unique. There may be other granite worktops in the neighbourhood but there will never be one quite like yours.
How do I choose my granite worktops?
You can see a selection of our different types and styles of granite here. You will also be able to get a free quote – just measure the space you would like your granite worktops to go in and the automated process will do the rest. If you would like to visit our showroom in Kent and see everything at first hand, then you are welcome to do so.
Henderstone has been working in Surrey and the Home Counties for over ten years and we have left many satisfied customers behind. If you would like to see some of our recent triumphs why not visit our gallery page and see how granite worktops can absolutely transform a kitchen space with a little help from skilled artisan stone masons.
Whichever granite worktops you choose, at Henderstone you can be sure of a dedicated workforce who will be there with you every step of the way, helping to transform your Surrey kitchen or bathroom into something graceful and stylish.
Henderstone on Checkatrade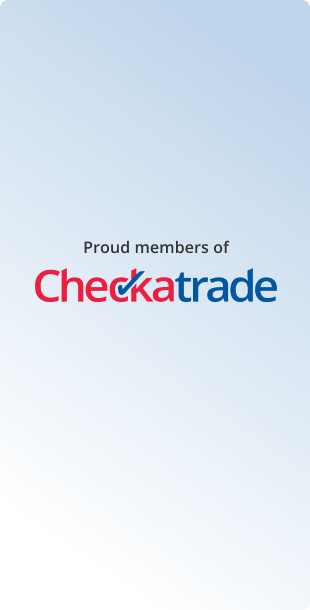 At Henderstone we are committed to excellence in customer service, which is why we are proud members of Checkatrade.  Our reviews are real customer feedback vetted by Checkatrade not made up testimonials.We listen to our customers and use our Checkatrade feedback to consistently improve our working practices and service. Here is some of our most recent feed back.
"Thank you Henderstone. Great service from start to finish and one of the most stress free aspects of our project. We were kept informed throughout, everyone was friendly and courteous and they turned up as agreed. I would definitely recommend them."
Worktop fitted in new kitchen.
"I can highly recommend Henderstone. I used them to template and fit a Silestone work top. From start to finish the Henderstone staff have been helpful with advice and answering my questions. After I had a problem with my hob they found me a slot for fitting within a couple of days of the original date, which I really appreciated. The finished work top is great quality and the finish is excellent."
"Fantastic company to deal with from beginning to end. Competitive pricing, polite and efficient communication, lovely fitters and fabulous product. Highly recommended."