Quartz worktops Essex
Quartz Worktops are a popular choice with the homeowners of Essex and Henderstone have the craftsmanship and service ethic that makes it easy to turn your kitchen into a real showstopper. Our qualified stone masons and support staff will do everything in their power to realise your dream and give you the perfect kitchen worktops that are built to last.
Try our instant quotation tool and get a price right now not tomorrow.
5 reasons why Essex loves quartz worktops
Quartz worktops are hardwearing and the perfect solution for any kitchen surface. They are hygienic and ideal for food preparation.
They are available in a wide range of colours and styles and can be cut to any shape to fit your new kitchen.
They will quickly become the focal point of your house, attracting family and friends.
Quartz worktops are made to endure. They're tough and can last a lot longer than lesser worktops such as Formica or wood.
With more efficient cutting techniques and lower cost production, quartz worktops are a great investment for the future.
Why choose Henderstone
We've been fitting quartz worktops in Essex for over ten years and we pride ourselves with the excellent service we provide for our customers. Our stone masons have a great deal of experience with all types of kitchens and bathrooms and will be able to offer you a personal approach that means we won't be happy until you are happy.
Henderstone have invested in technology, which is why we can continue to keep the price of our worktops down as low as possible. We use precision diamond cutting tools to make sure we can produce your quartz worktops to your specific needs and our fitters will make sure the job is done professionally and quickly.
How do I know which quartz worktop to choose?
An Englishman's (or woman's) home is their castle, and Essex homeowners are no exception. Our first advice is to take your time choosing the right quartz worktop and, more importantly, the right stone mason to fit it. You might first want to take a look at our portfolio of previous work , and you'll be able to see that Henderstone believe in quality and craftsmanship.
You can choose your quartz worktops from our online selection if you would like, or you could visit our showroom at Stone Barns, Clock House Farm in Kent to take a look at them in natural light.
How do I get a quote?
You can do that online if you want to get an idea of the cost of your quartz worktops. Just go to our product selection and choose the one that you like.  Press the 'quote' button and enter in the measurements and specifications in our easy to use automated system.
Henderstone on Checkatrade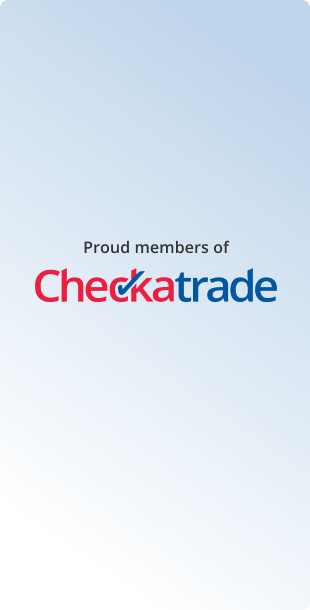 At Henderstone we are committed to excellence in customer service, which is why we are proud members of Checkatrade.  Our reviews are real customer feedback vetted by Checkatrade not made up testimonials.We listen to our customers and use our Checkatrade feedback to consistently improve our working practices and service. Here is some of our most recent feed back.
"Thank you Henderstone. Great service from start to finish and one of the most stress free aspects of our project. We were kept informed throughout, everyone was friendly and courteous and they turned up as agreed. I would definitely recommend them."
Worktop fitted in new kitchen.
"I can highly recommend Henderstone. I used them to template and fit a Silestone work top. From start to finish the Henderstone staff have been helpful with advice and answering my questions. After I had a problem with my hob they found me a slot for fitting within a couple of days of the original date, which I really appreciated. The finished work top is great quality and the finish is excellent."
"Fantastic company to deal with from beginning to end. Competitive pricing, polite and efficient communication, lovely fitters and fabulous product. Highly recommended."