Granite worktops Sussex
Designed by Mother Nature, millions of years in the making, Henderstone supplies and fits granite worktops of the highest quality in the Sussex area.
Granite is one of the most beautiful and hard wearing stones known to man and it has been used in building since civilisation began. It is enduring, unforgettable and practical which is why many homeowners in Sussex choose it for their kitchen worktops.
Try our instant quotation tool and get a price right now not tomorrow.
Why opt for Henderstone
If you are having something remarkable and unique as granite worktops fitted in your kitchen then you should opt for the best. Our stone masons have been working with this durable building material for 10 years or more and we know our stuff, that's why many Sussex homeowners have us as first choice and recommend us to their friends.
Whichever design you choose, our dedicated and helpful staff will be on hand to give you further advice and our stone masons will ensure you have one of the best kitchens in Sussex.
What makes us different from other similar companies? Our stone masons are highly skilled artisans and they take their work very seriously. We're here to give your kitchen a five star quality facelift and we won't stop until we have achieved that goal.
Our aim is to take the hassle out of choosing your granite worktops and getting them fitted. We believe in quality and that includes the materials we select for your kitchen as well as the time and expertise we use in the installation process.
Don't believe us? Take a look at some of our previous work and see for yourself.
Which granite worktops should I choose for my Sussex home?
Granite comes in a wide range of natural colours and you really need to see it first hand to appreciate its beauty. There are many different types of granite worktops from the black speckled Nero Maquina to the eloquent reddish hue of Levanto and the metallic and slightly futuristic Silver Leaf.
Each granite block is unique, after all it's been millions of years in the making, and that's why it attracts many people in Sussex who are looking for something individual and stunning.
You can take a look at all the styles available in our online selection here,  or visit us at our showroom in Kent and see the stones at first hand.
What do I do next?
You might find it difficult to get to our showrooms but we can help by giving you a quote online. Simply measure the space you want your granite worktops to cover and go to online selection . You'll see a button to press for a quote and our automatic system will run you through the process as easily as you like.
Henderstone on Checkatrade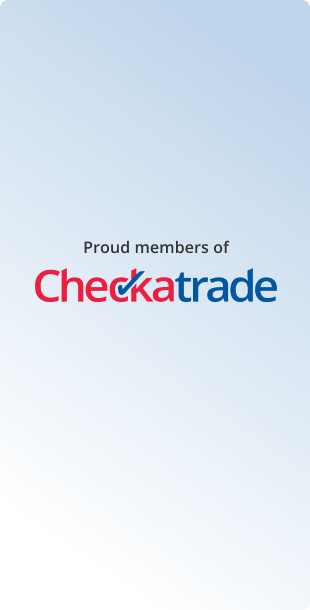 At Henderstone we are committed to excellence in customer service, which is why we are proud members of Checkatrade.  Our reviews are real customer feedback vetted by Checkatrade not made up testimonials.We listen to our customers and use our Checkatrade feedback to consistently improve our working practices and service. Here is some of our most recent feed back.
"Thank you Henderstone. Great service from start to finish and one of the most stress free aspects of our project. We were kept informed throughout, everyone was friendly and courteous and they turned up as agreed. I would definitely recommend them."
Worktop fitted in new kitchen.
"I can highly recommend Henderstone. I used them to template and fit a Silestone work top. From start to finish the Henderstone staff have been helpful with advice and answering my questions. After I had a problem with my hob they found me a slot for fitting within a couple of days of the original date, which I really appreciated. The finished work top is great quality and the finish is excellent."
"Fantastic company to deal with from beginning to end. Competitive pricing, polite and efficient communication, lovely fitters and fabulous product. Highly recommended."