Marble worktops London
Henderstone can supply and fit a range of marble worktops for your London home. Our talented stone masons and excellent support staff are available to guide you through the whole selection and fitting process.
Getting the marble worktops you have always dreamed of has never been so easy or affordable.
Before you settle on a colour and design for your marble worktops, you need to decide if it's right for you.
First of all, marble worktops are generally higher maintenance that their granite or quartz counterparts. Marble is a porous natural stone and so has a sealant layer put on it before it comes to your London home. You will need to take greater care with your worktops if they are marble because they are more prone to staining than something like granite.
Marble worktops are probably not suited for very busy kitchens and you have to careful about putting hot pots and pans straight from the cooker on the surface. They are, however, perfect for bathrooms and they can transform an ordinary space into something spectacular.
Try our instant quotation tool and get a price right now not tomorrow.
Why Henderstone?
We are experts in marble. We have installed worktops across the Home Counties and London and we have a pretty good reputation for providing a quality service. You can see the effort we make with each and every worktop by taking a look at our gallery of recent jobs.
We have the right people with the best skills, from the guys who work on our factory floor with all our high tech equipment, to the fully trained fitters and our friendly, approachable support staff.
We have been installing marble worktops and bathrooms for over 10 years in the London area. Our job is to make the most of your new space and transform it into something polished.
Is marble more expensive?
Marble is more expensive than, say, granite or quartz, but our investment in efficient cutting equipment means our production costs are lower, savings which we can pass on to you, the consumer.
It's a great idea to come and see your marble worktops in the cold light of day. That way you will get a grasp of the sheer range of colour changes that one block can contain. We'll also be able to advise if marble worktops are right for your kitchen or bathroom space.
Another way to select your marble worktops is to go online and view our swatches. You can get a quote while you are there – just measure the space you want to cover and follow the instructions on our automated system.
Whichever surface you choose for your London home, you can be sure of a gold standard service from one of the best stone masons in the country, Henderstone.
Henderstone on Checkatrade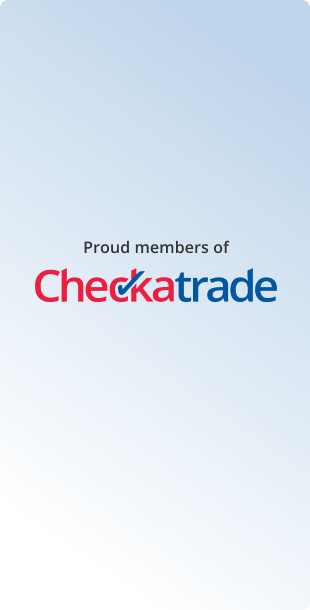 At Henderstone we are committed to excellence in customer service, which is why we are proud members of Checkatrade.  Our reviews are real customer feedback vetted by Checkatrade not made up testimonials.We listen to our customers and use our Checkatrade feedback to consistently improve our working practices and service. Here is some of our most recent feed back.
"Thank you Henderstone. Great service from start to finish and one of the most stress free aspects of our project. We were kept informed throughout, everyone was friendly and courteous and they turned up as agreed. I would definitely recommend them."
Worktop fitted in new kitchen.
"I can highly recommend Henderstone. I used them to template and fit a Silestone work top. From start to finish the Henderstone staff have been helpful with advice and answering my questions. After I had a problem with my hob they found me a slot for fitting within a couple of days of the original date, which I really appreciated. The finished work top is great quality and the finish is excellent."
"Fantastic company to deal with from beginning to end. Competitive pricing, polite and efficient communication, lovely fitters and fabulous product. Highly recommended."