Kent
If you are living in Kent and want kitchen worktops with that extra touch of class, Henderstone have been in the business of professional and high-quality installations for over 10 years. We source from the best suppliers and offer a fitting service that is second to none in the Kent area.
Designing and installing a new kitchen can be a thrilling prospect for many people and the key to success is often choosing the right company to do the work for you. Henderstone subscribes to Checkatrade.com who vet suppliers and allow real customers to leave feedback on their site. That means you can be sure of getting a company that means business.
Great kitchen worktops form the centerpiece of any redesign and Henderstone offer a wide range of quality materials for you to choose from. We source high-grade granite, marble and quartz kitchen worktops from around the world and our qualified staff will be on hand to help you select the right material for you, install it and give advice on future maintenance.
We are popular with many households in Kent because we supply kitchen worktops that are beautifully fitted and look absolutely stunning.  Take a look at our portfolio here.
Try our instant quotation tool and get a price right now not tomorrow.
Quality Kitchen Worktops for Kent
We provide a comprehensive range of natural stone and other surfaces including:
Granite kitchen worktops: Popular with many Kent householders because of its durability, great colour and natural sheen, granite has been used to adorn many a kitchen in the past and continues to be a favourite.
Quartz kitchen worktops: Quartz worktops are also called engineered stone and are man-made to a specific patent. Kent householders often go for this material over granite because of greater colour consistency and lower maintenance.
For Kent householders who want something different for their kitchen worktops, we also offer marble, limestone and glass surfaces that can all make a compelling kitchen design. If you want something more exclusive, Henderstone can source high quality and rare granite worktops such as Black Marinace and Labradorite Blue River.
How do I choose my new kitchen worktops?
Our aim is to make it as easy for you to select the right worktop as possible. We are actually based in Kent so you can come down to our fabrication plant and showrooms at Clock House Farm in Coxheath.  If you can't make it, you can browse our selection of kitchen worktops online, measure your space and get a quote with our automated facility.
We can promise that Henderstone will provide you with the high quality workmanship, advice and care that you need to realise your dream of stunning new kitchen worktops. We have a number of satisfied customers in Kent and you can read some of their reviews on our Checkatrade.com page. If you want to see how some of our kitchens have turned out and get a measure of what you can expect from us, take a look at our portfolio.
Henderstone on Checkatrade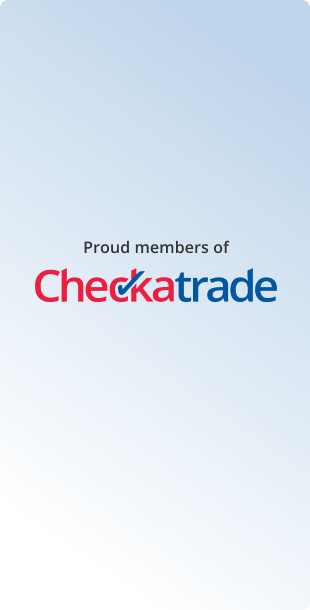 At Henderstone we are committed to excellence in customer service, which is why we are proud members of Checkatrade.  Our reviews are real customer feedback vetted by Checkatrade not made up testimonials.We listen to our customers and use our Checkatrade feedback to consistently improve our working practices and service. Here is some of our most recent feed back.
"Thank you Henderstone. Great service from start to finish and one of the most stress free aspects of our project. We were kept informed throughout, everyone was friendly and courteous and they turned up as agreed. I would definitely recommend them."
Worktop fitted in new kitchen.
"I can highly recommend Henderstone. I used them to template and fit a Silestone work top. From start to finish the Henderstone staff have been helpful with advice and answering my questions. After I had a problem with my hob they found me a slot for fitting within a couple of days of the original date, which I really appreciated. The finished work top is great quality and the finish is excellent."
"Fantastic company to deal with from beginning to end. Competitive pricing, polite and efficient communication, lovely fitters and fabulous product. Highly recommended."