Granite worktops London
Henderstone have installed granite worktops in many London homes. We have a reputation for providing a highly skilled installation service at competitive prices. Our aim is to provide you with the kitchen or bathroom you have always dreamed of.
And now it's even more affordable than ever.
Try our instant quotation tool and get a price right now not tomorrow.
Granite worktops for your London home
Granite is a natural stone that, in its polished state, possesses a unique beauty that is hard to ignore. Many London homes have had granite worktops installed because it's seen as adding to the value of the property.
But it's the durability, colour and practicality that often drives the people of London to choose it as a worktop.
The colour and texture of granite worktops depends on where they are sourced from. Granite slabs are quarried from all over the world including India, Brazil and China.
Slabs are cut and polished and then transported to skilled stone masons like Henderstone where they are cut to size, ready to be installed in your London home.
What can I expect from Henderstone?
We are a well-known, respected stone masons based in Kent, serving the Home Counties including London. You can see what care and attention we take in our work by having a look at our portfolio page.
We use the latest technology to improve our cutting techniques and that investment helps us to keep our prices for delivery and installation down.
What colours do granite worktops come in?
Granite worktops come in a surprisingly wide range of shades and colours as you can see by taking a look at our samples guide. Colours can vary from sparkling whites, twinkling blacks, reddish hues and greens and blues.
The thing granite fans like is that no section of any worktop is the same. Granite has natural variations that make it one of a kind and, in its polished state, it can look quite magnificent. As a material it puts many other options for worktops such as Formica and even wood in the shade.
Many London householders choose to come down to our Kent showroom to view our granite worktops at first hand. They enjoy the prospect of personally selecting their own slab and seeing it through to the installation, and they also get to ask us as many questions as they can think of.
However, if you can't make it down to see us, don't worry. Simply measure your kitchen space and use our sample page to get a quote. It's as easy as clicking a mouse button see here.
Henderstone on Checkatrade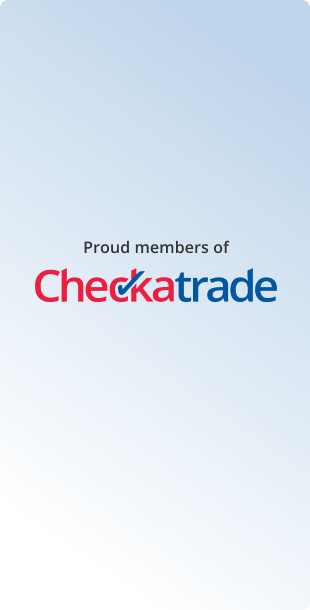 At Henderstone we are committed to excellence in customer service, which is why we are proud members of Checkatrade.  Our reviews are real customer feedback vetted by Checkatrade not made up testimonials.We listen to our customers and use our Checkatrade feedback to consistently improve our working practices and service. Here is some of our most recent feed back.
"Thank you Henderstone. Great service from start to finish and one of the most stress free aspects of our project. We were kept informed throughout, everyone was friendly and courteous and they turned up as agreed. I would definitely recommend them."
Worktop fitted in new kitchen.
"I can highly recommend Henderstone. I used them to template and fit a Silestone work top. From start to finish the Henderstone staff have been helpful with advice and answering my questions. After I had a problem with my hob they found me a slot for fitting within a couple of days of the original date, which I really appreciated. The finished work top is great quality and the finish is excellent."
"Fantastic company to deal with from beginning to end. Competitive pricing, polite and efficient communication, lovely fitters and fabulous product. Highly recommended."