Granite worktops Kent
If you live in Kent and want stylish granite worktops installed by expert stone masons, at a price you can afford, Henderstone is here to help. We offer an efficient, high quality service tailored to fit your individual needs.
Try our instant quotation tool and get a price right now not tomorrow.
Why Choose Us?
We have been installing granite worktops in Kent for over 10 years and pride ourselves in providing great customer service and that personal touch which makes all the difference. We offer a wide range of granite worktops sourced from all over the world, cut and polished in our state-of-the-art factory and showroom at the Clock House Farm in Kent.
Our stone masons understand that your granite worktops have been millions of years in the making before they come to your home in Kent. They have a lifetime of working with natural stone and many started with Henderstone as apprentices, learning the cutting and fitting trade from other skilled artisans.
When you are making an investment in quality granite worktops, you want to be sure you are dealing with experts who care deeply about the service they provide. At Henderstone there is always someone who can guide and advise you on the best style to fit your new kitchen.
Our fitters will use their skill and the latest technology to make sure you get the best fit and a high quality finish that will create that wow! factor your friends and family won't forget.
Why Choose Granite Worktops
Granite is a natural stone that is highly suited to being used as kitchen worktops. It is highly durable and long lasting, can be polished to a high sheen and comes in a wide range of natural, elegant colours. With new digital technology it can be cut and honed to many styles and designs to fit your kitchen at an affordable price that will also add value to your property.
Granite worktops are easy to clean and maintain. They don't stain like other worktops and retain their lustre over time; even after ten years they can look as good as new. They have great heat absorbing properties and will form a beautiful centrepiece to your home in Kent.
Granite Worktops | An investment for your Kent home
There's no doubt that a well-fitted, expensive looking granite worktop will add to the value of your property should you come to sell it in the future. You want to be sure that you are getting the right style and the best quality workmanship possible and Henderstone has the experience of delivering for the more discerning customer in Kent and we've been doing it for quite a while.
Take a look at some of our past work here  and you'll see that we take great pride in our service.
Get a Quote for your Granite Worktops
We aim to provide a speedy and competitive quote for the work to be done on your kitchen worktops. Click here to take a look at our range of granite worktops  for your Kent home and then tell us what you require or contact us for a consultation. We'll be sure to get back to you very quickly.
Henderstone on Checkatrade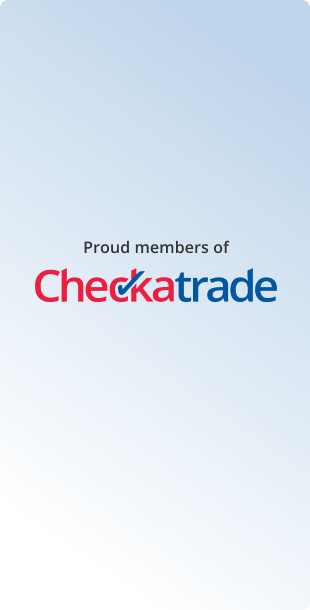 At Henderstone we are committed to excellence in customer service, which is why we are proud members of Checkatrade.  Our reviews are real customer feedback vetted by Checkatrade not made up testimonials.We listen to our customers and use our Checkatrade feedback to consistently improve our working practices and service. Here is some of our most recent feed back.
"Thank you Henderstone. Great service from start to finish and one of the most stress free aspects of our project. We were kept informed throughout, everyone was friendly and courteous and they turned up as agreed. I would definitely recommend them."
Worktop fitted in new kitchen.
"I can highly recommend Henderstone. I used them to template and fit a Silestone work top. From start to finish the Henderstone staff have been helpful with advice and answering my questions. After I had a problem with my hob they found me a slot for fitting within a couple of days of the original date, which I really appreciated. The finished work top is great quality and the finish is excellent."
"Fantastic company to deal with from beginning to end. Competitive pricing, polite and efficient communication, lovely fitters and fabulous product. Highly recommended."