Marble worktops Kent
Henderstone specialises in marble worktops and is based in Kent. We can offer a quality service and impartial advice if you are considering using this remarkable natural stone in your home, as well as fully qualified stone masons to carry out the fitting.
Try our instant quotation tool and get a price right now not tomorrow.
Marble Worktops | Things to consider first
Marble is a graceful natural stone and has that certain X-Factor that draws many people to it as a possible material in their kitchen or bathroom. Perhaps more than other worktops, marble needs greater care, love and attention than most natural or manmade stone. Marble in its natural state is susceptible to staining and this is why worktops are initially coated with a sealant to protect the surface. Over time this can wear away and may need to be resurfaced.
If you are thinking of getting marble worktops for you Kent home then you will need to consider if the sheer elegance and beauty of the stone offsets the requirements to maintain it, and that's something we will be more than happy to advise you on.
People often use marble in the bathroom, preferring other materials like granite and quartz worktops for the kitchen.
Why Choose Henderstone?
We offer a competitive, friendly and expert service. Operating out of our farmhouse factory and showroom in Kent, our computer aided cutting equipment can produce your beautiful worktops in a matter of hours. Our stone masons believe in providing the best for our customers, working quickly and diligently to fit marble worktops that add quality and style to your Kent home.
Our stone masons are fully trained and have been with us for quite a while and our support staff are always on hand with advice, providing you with all the information you need to make informed decisions.
Marble Worktops | Increasing the value of your Kent property
There's no doubt that having marble worktops will be a valuable asset to your Kent home should you ever come to sell it. Long lasting and majestic to look at, marble is still seen as a luxury building material despite the price having come down in recent years because of more efficient cutting techniques.
Take a look at some of our portfolio of finished stone work.
Get a Quote for your Marble Worktops
Marble worktops are available in a range of beautiful and natural colours and you can view our online selection here  and then ask for a quote. It's often a good idea, particularly with marble worktops, to visit our showrooms in Kent before deciding on which stone you are going to have adorn your new kitchen or bathroom. We'll also be able to advise you on the best way to maintain and care for your worktops.
Henderstone on Checkatrade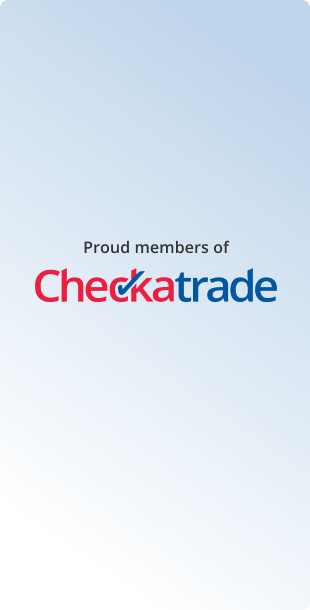 At Henderstone we are committed to excellence in customer service, which is why we are proud members of Checkatrade.  Our reviews are real customer feedback vetted by Checkatrade not made up testimonials.We listen to our customers and use our Checkatrade feedback to consistently improve our working practices and service. Here is some of our most recent feed back.
"Thank you Henderstone. Great service from start to finish and one of the most stress free aspects of our project. We were kept informed throughout, everyone was friendly and courteous and they turned up as agreed. I would definitely recommend them."
Worktop fitted in new kitchen.
"I can highly recommend Henderstone. I used them to template and fit a Silestone work top. From start to finish the Henderstone staff have been helpful with advice and answering my questions. After I had a problem with my hob they found me a slot for fitting within a couple of days of the original date, which I really appreciated. The finished work top is great quality and the finish is excellent."
"Fantastic company to deal with from beginning to end. Competitive pricing, polite and efficient communication, lovely fitters and fabulous product. Highly recommended."