Granite worktops Essex
Henderstone have over 10 years of experience providing and fitting high quality granite worktops for homes in Essex. If you are searching for a stone mason that really cares about their craft, then look no further.
Try our instant quotation tool and get a price right now not tomorrow.
Henderstone: We're putting Essex first
There could be nothing more majestic than solid granite worktops to add a touch of class to your Essex home. Hardwearing, timeless and enduring, they can also be a sound investment, lasting a lifetime if cared for properly.
Our granite worktops are selected from the highest quality around the world, cut and honed to precision in our workshops at Clock House Farm, using all the latest technology. The customer is at the centre of our ethos and we aim to provide the best service and installation in the whole of Essex.
Our stone masons are some of the best in the business and they have been serving Essex and the surrounding Home Counties for a long while. We have a great reputation for providing quality craftsmanship at a price normal households can afford.
Granite Worktops for your Kitchen
There are several reasons why this natural stone is so popular with homeowners in Essex. First of all, people like the rich natural colours and textures and the fact that each slab of granite is unique. Secondly, granite worktops are durable and can last a very long time compared to other, manufactured materials such as laminate.
And finally, there is the kudos factor.
Granite worktops say something about you as a homeowner in Essex.
If you want to see how wonderful your granite worktops can look, then check out our online portfolio of previous work here.
How do I get a quote?
Henderstone know that getting the right granite worktops for your home in Essex can be a daunting process. We'll try to make it as easy as possible and help guide you through and offer all the advice you need along the way.
First of all, take some rough measurements of where you want your granite worktops to go and then have a look at our current product selection. If you see something you like, just press the quote button and you'll be taken to our automated system.
Of course, with granite it's often better to see the individual stone in natural light rather than from a photograph, so you are welcome to visit our showroom and see everything at first hand and meet the staff who will help transform your kitchen in Essex into something truly memorable.
Henderstone on Checkatrade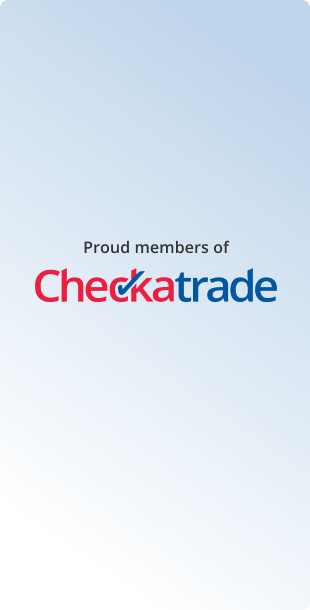 At Henderstone we are committed to excellence in customer service, which is why we are proud members of Checkatrade.  Our reviews are real customer feedback vetted by Checkatrade not made up testimonials.We listen to our customers and use our Checkatrade feedback to consistently improve our working practices and service. Here is some of our most recent feed back.
"Thank you Henderstone. Great service from start to finish and one of the most stress free aspects of our project. We were kept informed throughout, everyone was friendly and courteous and they turned up as agreed. I would definitely recommend them."
Worktop fitted in new kitchen.
"I can highly recommend Henderstone. I used them to template and fit a Silestone work top. From start to finish the Henderstone staff have been helpful with advice and answering my questions. After I had a problem with my hob they found me a slot for fitting within a couple of days of the original date, which I really appreciated. The finished work top is great quality and the finish is excellent."
"Fantastic company to deal with from beginning to end. Competitive pricing, polite and efficient communication, lovely fitters and fabulous product. Highly recommended."