Marble worktops Sussex
Henderstone has been installing quality marble worktops to the people of Sussex for over 10 years. We offer a speedy, skilled service that is second to none in the area and our aim is to provide luxury fittings that you can afford.
Try our instant quotation tool and get a price right now not tomorrow.
Why choose marble worktops
Marble has been used in the building and art for millennia. It is one of the most enigmatic and colourful natural rocks known to man and its appeal is timeless and enduring. It has adorned palaces and stately homes across the world.
Many people see marble as a luxury item that is beyond their budget but recent advances in cutting and production techniques means that the price has come down so that it is far more affordable for normal households, particularly in Sussex.
Before you decide whether your kitchen or bathroom would benefit from marble worktops you should also consider its maintenance and care. Marble is more likely to stain than other natural rock like granite or engineered stone such as quartz worktops. Before it comes from the suppliers marble is coated with a sealant but you will need to care for this over time if you don't want your top to stain.
For this reason, marble worktops often work better in an environment like a bathroom rather than a kitchen where there is greater chance of wear and tear. Our qualified staff will be able to advise you, of course, which is the best option for your home in Sussex.
What colours do marble worktops come in?
With any natural stone the options are limited but that is often part of their charm. As with granite, marble has subtle variations even within the same slab. With a stone like marble you can still get a range of colours from the grey swirl of Eramosa, the brownish tinge of Brede Pernice or the almost pure white of Thassos.
We strongly recommend that you come to our workshops to see the marble worktops in all their glorious splendour. You can get an idea of the colour and intricacy of design from our online gallery but there really is no substitute for seeing the real thing in natural light.
Can I get a quote online?
Yes, you can get a quote for your marble worktops online. We appreciate that if you live in Sussex you might not be able to get to our Kent workshops.  If you go to the gallery you will have the option of clicking on the automated quote facility. You will need to measure your kitchen space and have those figures ready. The system should be able to walk you through all the possibilities but if you need to talk to us you can call us on 01622 747040.
Have you got any pictures of your work?
You can find examples of our previous installations here. As you will see, we take our job seriously and always endeavour to make our work the best possible quality you can ever hope for.
Henderstone on Checkatrade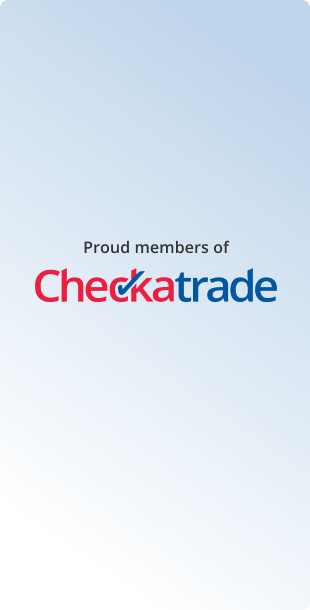 At Henderstone we are committed to excellence in customer service, which is why we are proud members of Checkatrade.  Our reviews are real customer feedback vetted by Checkatrade not made up testimonials.We listen to our customers and use our Checkatrade feedback to consistently improve our working practices and service. Here is some of our most recent feed back.
"Thank you Henderstone. Great service from start to finish and one of the most stress free aspects of our project. We were kept informed throughout, everyone was friendly and courteous and they turned up as agreed. I would definitely recommend them."
Worktop fitted in new kitchen.
"I can highly recommend Henderstone. I used them to template and fit a Silestone work top. From start to finish the Henderstone staff have been helpful with advice and answering my questions. After I had a problem with my hob they found me a slot for fitting within a couple of days of the original date, which I really appreciated. The finished work top is great quality and the finish is excellent."
"Fantastic company to deal with from beginning to end. Competitive pricing, polite and efficient communication, lovely fitters and fabulous product. Highly recommended."